Grass Fed Organic Beef 
These terms mean Howpark cattle are 100% grass and forage fed. (Manitoba Grass-fed Beef Association)
All of the feed we use for the cattle is organic. That means no herbicides or pesticides have been used in growing the feed. All feed varieties are non GMO and no artificial hormones have been added to the feed.
Our feed all comes from our own farm and is part of a crop rotation designed to improve the health of the soil. The entire herds' diet includes only forage crops grasses and legumes. This includes the entire cow herd and the animals that we are grass-finishing. There are no grains used for any of our cattle's diets.
The cattle are fed free choice organic salt, minerals and kelp to keep an adequate level of nutrition. In the summer the cattle are moved in a pasture rotation to give rest periods to the various pastures. In our native pastures, we use the twice-over grazing system which has been developed by Dr.Llewellyn (Lee) Manske, Research Professor of Range Science, North Dakota State University, Dickinson Research Extension Center.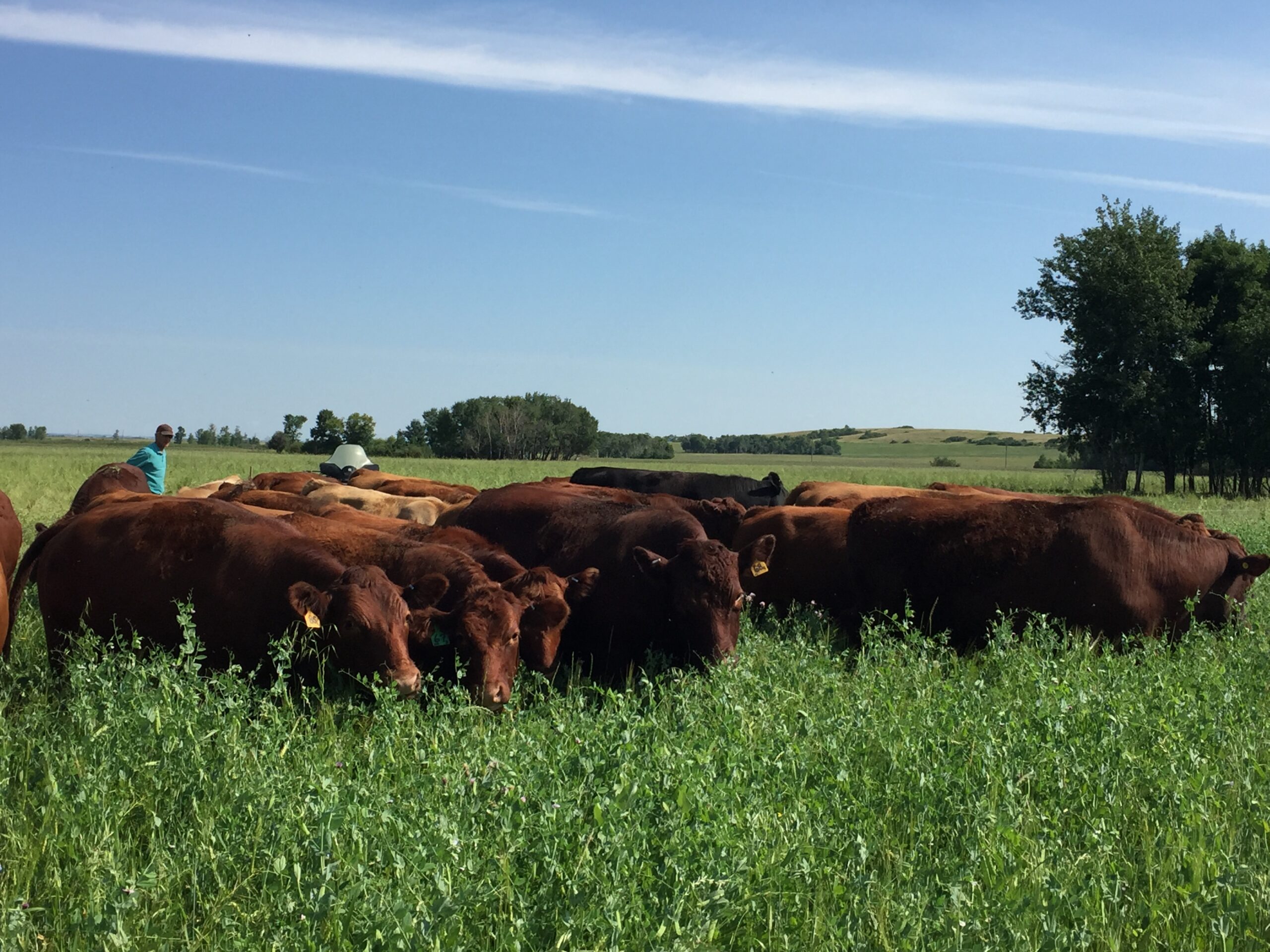 What goes into our beef?
Our herd of grass-fed, organically raised cattle grows up in our pastures and farmyard at the foot of the scenic Brandon Hills in the heart of the Canadian prairies. Our own breeding program and complete control over their diet considers every aspect of what makes ethically-raised, certified grass-fed organic beef that is both healthful and delicious and also considers the impact on the earth.
Raised to be the best quality, healthful beef for your family
All certified 100% organic by OPAM
Grass-fed means raised on our own grass pastures & on our own hay
No use of growth hormones or antibiotics
Butchered at government inspected facility